We love church planters. We give monthly to the Church Multiplication Network which helps new churches cover the initial start up costs it takes to get off the ground. Church planting is a high priority for us. We know the early days are the hardest, and it is our joy to help hold the arms of church planters up at their greatest point of need.
Caleb & Mimi Bell are missionaries serving with YWAM (Youth With A Mission) based out of Biarritz, France.

They love Jesus and long to make Him known to the nations.

"Jesus your worthy.....of every tribe and tongue.....its all for your glory!"
Steven and his wife Sandra have been in full-time ministry for over 18 years, involved in children, youth, and outreach ministries. Currently, they are serving as US missionary associates with the Assemblies of God Family Services Agency "COMPACT". They are active in their community's foster care system and oversee All For Children, orphans ministry, at their home church.
Lois speaks at Single Mom events for all denominations across the United States and teaches leadership workshops to help better equip the Church in reaching the single parent families of their community.
John and Brandi Carrano and daughter Annabelle are friends of Oasis Church, and now serve as missionaries to Spain. They work alongside a local church developing programs to reach youth and young adults with the message of hope and salvation.
Rebecca works with the children and people of Thailand where she has a heart for the unreached.
Aaron & Heather Santimyre
The Santmyires work in Madagascar. They run an orphanage as well as provide medical ministry to the surrounding bush areas. Aaron has his doctorate in nursing.
Named Not Disclosed Due To Sensitive Location
Missionary's ministry focuses on getting churches involved with reaching and caring for the orphaned and abused children of a poverty stricken area. We are unable to post pictures or give specific information. They are ministering in a sensitive area of the world. Posting their identity and information could put them and their ministry in jeopardy.
Named Not Disclosed Due To Sensitive Location
This family is working with the unreached people groups of India's billion population. Sexually trafficked children will be one of their main areas of focus.
Jeff and Aileen train youth leaders throughout Austria and all of Europe. Only .01% of Austria's population claim Christianity. Jeff and Aileen help the churches and national offices throughout Europe develop youth programs to reach this next generation.
The Alderman's provide support to missionaries and national pastors throughout Western Europe by facilitating missions teams to do construction, evangelism, prayer walks and humanitarian aid. Shawn is involved with victims of sexual trafficking as well.
Fred and Terry are going to the unreached people groups of Guatemala and doing church planting and leadership training. Combined with their church efforts they also incorporate medical support for the communities they reach out to. Pray for protection and favor on their ministry as they pursue hard to reach areas with the love of Jesus.
The Burr family serve the people of Kenya, spreading the love of Jesus through compassion ministries. Anywhere from water systems to greenhouses, they bring the gospel in a very practical way.
Name Not Disclosed Due To Sensitive Location
This missionary is working with the Live Dead Project to share gospel with the unreached people of Qatar. They will be equipping the Christ-followers of Qatar to plant churches and spread the gospel to their people.
Name Not Disclosed Due To Sensitive Location
This family is working in Israel, Jordan, and other parts of the middle east with church planting and providing support to several local ministries.
Joe and Natalie have a heart to reach to minister to the 1,382,000 middle and high school students in the state of Florida. Every day young people are faced with a choice to live for God or fall into the temptations of their generation. The Barnoske's want to help equip students to a be light in their school and make an impact in their generation.
Matt and Marissa's calling into missions was cultivated during their time in Masters Commission in 2008-2010. After married, they felt The Lord leading them to Europe. They are able to work with Youth and Outreach at the International Christian Fellowship Church in Padova, Italy. Their hearts are to fulfill The Lords calling on their life, to raise up this generation of young people, to love and serve The Lord, with faith that is unwavering by the world.
Our family is serving in Mexico City, developing a large-scale church planting effort to reach the tens of millions that do not have a saving relationship with Jesus Christ.
Christi works directly with the children and teenagers of missionaries. Many missionary kids, or MK's, are uprooted from their friends and familiar culture and move to areas that have no youth group or spiritual support. Christi works with the MK office to help them during those tough years.
Loving hands is a local addiction rehab home that houses men. It is an intense discipleship program designed to help those who are desperate for change.
David and Sarah are home missionaries who work under the covering of Oasis Church. They strategically involve themselves in neighborhood ministry focusing on reaching and discipling the community around them.
Name Not Disclosed Due to Sensitive Location
This family is in the underground church in china.
To liberate spiritual leaders to their calling,
To accelerate church growth & church multiplication,
To initiate a spiritual shift in Stockholm and Sweden
Name Not Disclosed Due to Sensitive Location
Working among the unreached people groups of Northern Asia.
Missionary to youth and university students in the Dominican Republic.
GRIP (God Raising Incredible Parents) is a local ministry that goes into the prisons and women and men in crisis. The are a state approved 11 week parenting program helping parents struggling to get back on their feet.
Young Life starts with concerned adults who spend time building bridges of authentic friendship with teens — where they are, as they are. Because their leaders believe in them unconditionally, teenagers begin to see that their lives have great worth, meaning and purpose. Young Life offers teens adventure, hospitality and unconditional friendship.
Prodigal Daughters is a 18 month nonprofit faith based discipleship ministry and recovery home for women in addiction, alcoholism, domestic violence and any life controlling issues and their children to come live and be transformed from the inside out through the word of God.
Honduras is a beautiful country made up of wonderful people. Unfortunately, there are serious needs in this great country. Nearly half of the population is younger than 16 years old. Children and youth are at extreme risk of poverty, abuse, violence, gangs, and drugs. Honduras has continually had one of the world's highest murder rates and corruption runs rampant. Pray for this wonderful country and that God will bring a revival that will change lives for all of eternity.
Serve as missionaries and pastors to Spain & have been in ministry for over 25 years. http://www.TheSantiagos.com
Parker works with Youth For Christ which reaches young people everywhere, working together with the local church and other likeminded partners to raise up lifelong followers of Jesus who lead by their godliness in lifestyle, devotion to the Word of God and prayer, passion for sharing the love of Christ and commitment to social involvement.
Josh and Julie currently serve in the Middle East. Please pray for them as they are in areas of strong persecution against the Church.
Josue and Mari serve with Youth for Christ Costa Rica. YFC serves young people everywhere, working together with the local church and other likeminded partners to raise up lifelong followers of Jesus who lead by their godliness in lifestyle, devotion to the Word of God and prayer, passion for sharing the love of Christ and commitment to social involvement.
Anthony and Heather serve as Campus Directors of Chi Alpha Christian Fellowship in Tallahassee, Florida. Chi Alpha Campus Ministries works to reconcile students to Christ, equipping them through Spirit-filled communities of prayer, worship, discipleship and mission to transform their university, marketplace, and the world.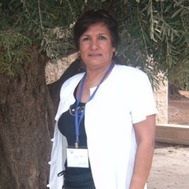 Janet serves as the Executive Director at Mom and Dad Connections Campus Ministries in Florida & South Carolina. Over 70% of students who leave home to go to college also end up leaving their faith. Mom and Dad Connections is a mission that connects adults and college-aged students to develop relationships and do life together, in order to provide a spiritual anchor for young adults as they go to college.
Name Not Disclosed Due to Sensitive Location
Missionary is serving in undisclosed areas in Asia.
Greg and Nikita serve as AG missionaries to the Canary Islands, Spain. They serve the international and immigrant population of the Canary Islands through preaching, teaching and leading worship.
David & Julie Goldschmidt
Dave and Julie serve as AG missionaries to Scotland. They are primarily church planters and have served as the chaplain for the Edinburgh University Soccer Team. They also run a toddler group and lead several other creative groups to engage the community. They have been missionaries to Scotland for 10 years now.
Rex and Melinda serve in the area of Uganda, Africa sharing the gospel and working to build a new church plant in their location.
Missionary in undisclosed area
They serve as Missionary Associates to LiveDead which focuses on reaching unreached people groups and building the body of Christ through building relationships.
Dan is the Lead Pastor of Yokota International Christian Assembly in Tokyo. The Japanese are the second-largest "Never-Reached people's group" in the world. Their church is a hybrid ministry to Military families and the Japanese community.
They are a part of Ultimate Global Conquest. UGC has been around for 10 years and specialize in short term missions trips, but other projects are sponsored throughout the year.
They have completed two terms in Uruguay (arrived Jan 2011) and been blessed by the doors of ministry the Lord has opened for them. During the past seven years, they have sought to bring the life changing power of the gospel to the Uruguayans and show them the love of Christ. We prepare and train future pastors by teaching at the Bible School and serving as the national representative for Global University. We use sports (especially soccer) as a tool of evangelism to reach out to children and teens who normally would never enter the doors of a church.